Good for You. Good for the Planet.
Solving problems like Foul Odour, Skin Infections and Environmental Pollution through Material Science.
Sustainable Materials.
Ethically Sourced & Packaged.
Bamboo | The Wonder Material
Bamboo is an extremely resilient and durable fibre. It is ultra soft and pleasant to the touch. 
Better than Cotton on all fronts.
✔️ Higher Strength
✔️ Softer, Luxurious Feel
✔️ Better Moisture Wicking
✔️ 2X Faster Water Absorption 
Explore Bestsellers
Most comfortable socks. Ever!
High absorbency | luxurious feel
Bamboo Skin for all day odour-free comfort
Stretchable, Anti-bacterial Bamboo fabric
One bandana, many uses
Bamboo Bandana - Set of 2

Regular price

Rs. 999

Sale price

Rs. 499

Bamboo Bandana - Set of 3

Regular price

Rs. 1,499

Sale price

Rs. 699

Bamboo Bandana - Set of 4

Regular price

Rs. 1,999

Sale price

Rs. 899
Customer Testimonials
''I have tried Heelium Socks & Towels for both runs & workouts. This fabric is the best to wear for any fitness activity.''
- Siva (Hyderabad)
SHOP T-SHIRTS
''Getting sustainable activewear is not less than a blessing. Both T-shirt and socks are still in a good condition after multiple washes.''
- Siparshi (Haryana)
SHOP SOCKS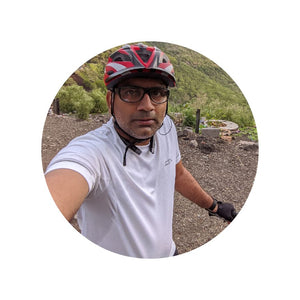 ''I ordered Bamboo Socks for cycling & they were very soft, comfortable and quick dry. Later, I bought Towels & Vests too. Highly recommend the brand."
- Nitin (Pune)
SHOP TOWELS